Ok, I keep reading lies about new pictures of the Canadians partying that are supposed to be released. I can't find shit. And I am not going to settle for some picture of Carey Price with three cigarettes in his mouth. I want cocaine and nudity. Maybe even penetration.
In the meantime, I will post some fun pics that I find in my search:
Ovechkin hanging with one of the Kbros. OMG MAYBE ALEX WILL BE IMPLICATED!?!?! STFU idiot.
The K bro out partying later with the same girl...What the hell is the thing on the left? Whatever it is, it has stolen my third grade haircut. (HOLY SHIT I THINK THAT IS ACTUALLY ONE OF THE KOSTITSYNS!)
"Well you can tell by the way i use my walk im a womans man no time to talk music loud and women warm ive been kicked around since i was born" -Bee Gees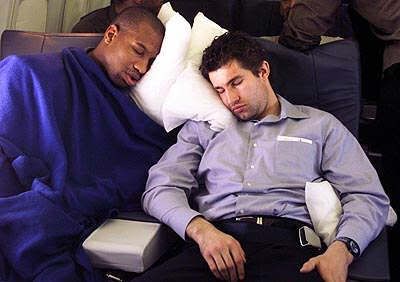 The fact that Carey Price seems to have a special knack for getting photographed with either a)alcohol or b)cigarettes makes me like him. He's doing good work.